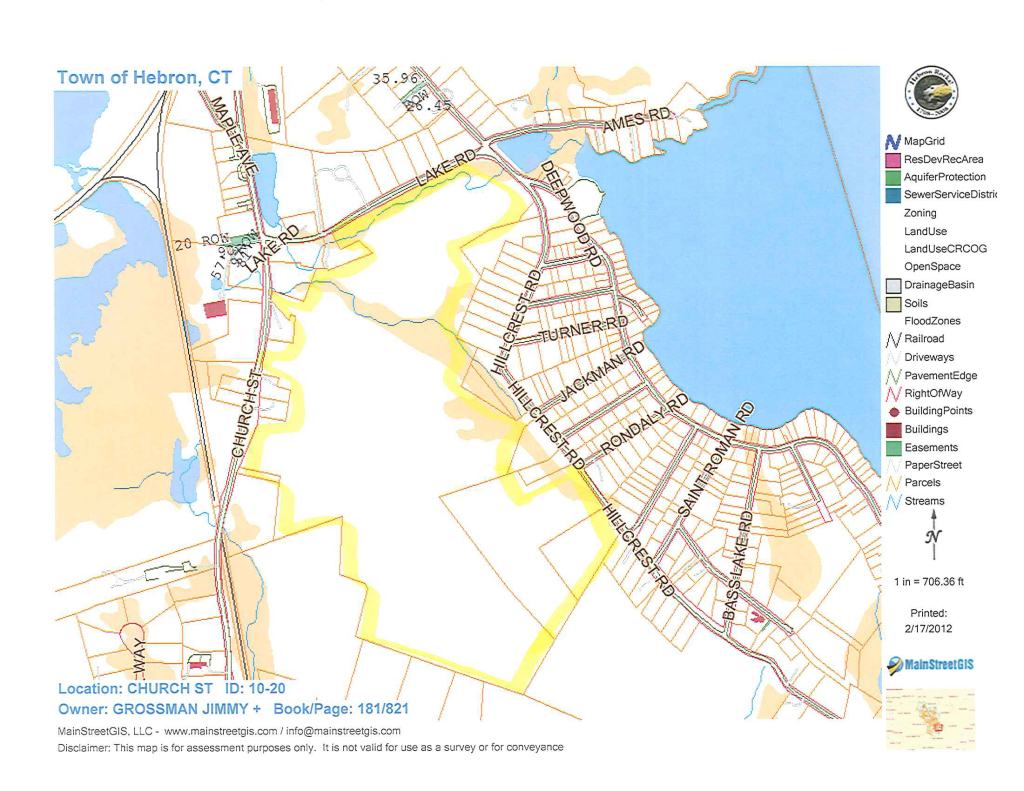 A Brief Introduction to Lakewood Estates
Lakewood Estates is a fully approved residential open space development located in the Town of Hebron, Connecticut. Hebron is a community with an eye on promoting development and growth while making efforts to retain the character and reputation that have made Hebron a desirable community to call home.
Hebron is a growing forward thinking community with a current population of about 9,600 residents. Located 25 Minutes from Hartford the state Capitol and half way between the Capitol and the Connecticut Shoreline, Hebron is truly a prime commuter location. CT RT 2 provides a limited access highway route serving both areas!
The Open Space Plan of Development, as applied to Lakewood Estates, is a true example of the successful collaboration of a property owner and local land use agencies achieving balance in meeting long term community development goals. This Plan of Development is reflective of change and growth necessary for Hebron's future while giving focus to maintaining elements of the rural character of Hebron's past.
The Lakewood Estates approved plan of development consists of 32 single family residential home sites spread over 106+ acres. The plan of development features central site development areas which are surrounded by broad extensive permanent open space areas. Lakewood Estates development is enhanced by the fact the site is served by public sewers. Lakewood Estates is planned in three development phases.
Full Sets of Plans, Conditions of Approval, Bonding Estimates, and Community Demographic Information are available upon request.
Visit Town Of Hebron Website: hebronct.com